Product Development Program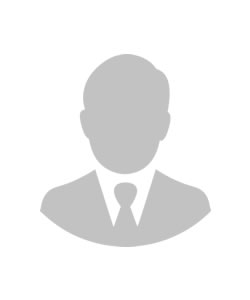 Dr. T. O. Ademoyegun
Ademoyegun.Olufemi@nihort.gov.ng

This program is concerned with post-harvest handling of fruits and vegetables including packaging, storage and processing. The program was charged with the responsibility of:
Developing appropriate post-harvest handling of fruits and vegetables to ensure reduction in post-harvest losses and process crops into value added product.
To upgrade traditional processing practices of horticultural produce to make them more effective and adaptable.
DIVISIONS IN THE PROGRAMME
Processing Division
Concerned with post harvest utilization and processing of horticultural crops into value added products.
Horticultural Nutrition Division
Concerned with the nutritional assessment of developed products
Quality Control Division
Concerned with the qualitative evaluations of developed horticultural products
MAJOR ACTIVITIES OF THE PROGRAMME
Evaluation of chemical and nutritional  components of raw and processed fruits, vegetables and spice  products
Development of value added products from horticultural crops.
Development of technologies for post harvest management of horticultural crops.
Provision of information on horticultural crops handling and storage at home and industrial level.
Evaluation of microbiological status and safety of horticultural produce and processed products.
Working in partnership with stakeholders in fruit juice processing, especially standardization and establishment of fruit juice processing lines.
Training
MAJOR RESEARCH ACHIEVEMENT IN PRODUCT DEVELOPMENT PROGRAMME
In the area of processing and product development values have been added to: 
Plantain, Banana, Mango, Citrus, Pineapple, Roselle, Grain amaranth and Watermelon.
Orange juice concentrate had been developed in an attempt to solve the shortage of raw materials supplies to industries engage in fruit juice processing. The prototype samples were acceptable to industries as substitute ingredient in squash, nectar and drink manufacture.
Citrus pectin are used as thickening/gelling agents in a large variety of food, pharmaceuticals and cosmetic products which include jams jellies, marmalades etc.
Crude pectin has also been extracted from the peels of citrus fruits particularly lemon peel.
Crude papain has been produced from three varieties of pawpaw. Papain is an ingredient in several pharmaceutical preparations.
Citric acid has been produced from rough lemons and sour orange. Citric acid is a necessary constituent in juices and soft drink production.
Production of baby weaning and enrichment foods from plantain and soyabean (Soyamusa)
Pap (Yoruba-Ogi ), has been prepared from grain amaranth. The latter has been added to enrich carbohydrate based diet like gari and elubo by incorporating the flour.
Confectioneries products have been prepared from composite flour consisting of wheat and plantain flour mixture.
Plantain based biscuit and cake: One hundred percent plantain flour has been successfully utilized in producing cakes, short bread, biscuit and cookies.
Jams, jellies, marmalades, chutney, relish and preserves have been made from citrus, pineapple, pawpaw, guava, passion fruit, mango and indigenous fruits.
Dehydrated products / Fruit leathers: Good quality fruit leathers have been produced from dehydrating citrus, pineapple and mango. Leathers are generally eaten as snacks and could be preserved for 9–12 months.
STAFF PROFILE
ADERIBIGBE Olaide Ruth (Ph.D Nutrition)             Head of Programme
Designation: Chief Research Officer
Her interest is in food fortification with horticultural crops, the beneficial physiological effects of horticultural crops and; their potential as anti-oxidants/anti-inflammatory materials.
e-mail: connecttolaide@yahoo.com
BABALOLA, Sadiat Oyenike (Ph.D Food Science and Technology)
Designation: Director
Interest lies in research into post-harvest handling of horticultural crops to reduce wastage with emphasis in physical and chemical quality evaluation. Also, upgrading of on- farm process technologies to improve quality of processed products.
email: oyenikebabalola@yahoo.com
AKINRINOLA Adebisi Omolola (M.Sc. Human Nutrition)
Designation: Principal Research Officer
She has interest in utilization and consumption of indigenous fruits and vegetables as well as spices with relation to health.  She also has interest in development of value-added products from horticultural crops.
e.mail:  akinrinolaadebisi@yahoo.co.uk
POPOOLA Folake Olabimpe (M.Sc Food Microbiology)
Designation: Principal Research Officer
She is interested in research and development of technology for postharvest preservation of horticultural products
e-mail: folakepope@yahoo.com
ADEMOYEGUN, Olufemi Temitope (Ph.D Industrial Chemistry).
Designation: Principal Research Officer
He has interest in plant soil and food analysis.  Analysis of phytochemical, nutrient and other physicochemical parameters in soil and food.  Making of fruit wine and determination of  polyphenol in relation to health promoting benefit.
Email:                    femtopyankee@yahoo.com
OWOLADE Samuel Olufemi (M.Sc. Biochemistry/Food Science and Technology)   
Designation: Pricipal Research Officer
His interest is evaluation of nutritional importance of biochemical constituent of horticultural crops.  Also processing and developing horticultural crops into value added products
e.mail:  obfem@yahoo.com
ADEBOYEJO Folashade Adebimpe
Designation: Principal Research Officer
Her interest is in research into development of new and improvement of existing products from horticultural crops
e.mai: ak_folashade@yahoo.com
ODUNTAN, Abosede Oluwakemi (M.Sc Food Science and Technology)
Designation: Senior Research Officer
Her interest is in processing, preservation and promotion of vegetables and fruits for improved nutrition and income generation
E.mail:                   bosetunde12@yahoo.com
Awe Oluwatosin (MSc Food Chemistry)
Designation: Research Officer II
E-mail: eniolaawe@gmail.com 
Igwe C.H (BSc Food Technology)
Designation: Research Officer II
E-mail: igwe.chizobam@yahoo.com