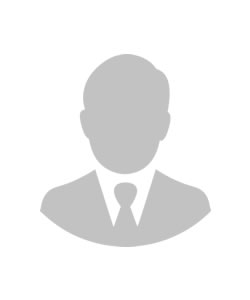 Dr. V. A. Chikaleke
Chikaleke.Victor@nihort.gov.ng

Citrus is one of the most important fruit tree crops in Nigeria utilized both for fresh consumption and industrial processing. It surpasses all other fruit trees as raw materials in fruit drink industry. As a result of the importance of citrus to Nigeria economy and its various species with different management practices, the institute accorded Citrus Programmes with which the institute took off to achieve its research objectives.
At the National Horticultural Research Institute Head-quarters in Ibadan, about 30 hectares of land have been earmarked for citrus research work out of which about 24 hectares have been planted. At Mbato in the South east, the area is even larger, and for the Northern ecology an orchard was also established in Kano.
Mission statement
 Improving the efficiency of citrus production, fruit quality and making fruit available all year round at affordable prices and utilization and processing of citrus into various finished products. The Citrus Programme is to provide improved budded citrus seedlings to citrus farmers at affordable prices so as to increase the total area presently covered by citrus.
Research Activities
The research activities of the Citrus programme include:
Collection, screening, selection and breeding of improved varieties of important varieties of important citrus species.
Development of improved nursery techniques and orchard agro-techniques for citrus production.

Screening and selection of most suitable rootstock for citrus production in Nigeria.

Integrated pest and disease management for citrus cultivation; and
Citrus storage, processing and general utilization.
Selected species for Research
Nearly all the commercially important species of citrus are grown in Nigeria however, the following citrus species have been selected for research in order of priority:
Sweet Orange Citrus sinensis
Tangelo Citrus paradise x C. reticulata
Lemon Citrus limon
Grape fruit Citrus paradisi
Mandarin Citrus reticulata
Lime Citrus aurantifolia
 NIHORT Germplasm Collection
The Institute has a broad germplasm collection drawn from different parts of the world through the assistance of UNDP / FAO (Table 1). The accessions are being maintained as a live gene bank at the institute's headquarters in Ibadan. The accessions showed varying degrees of adaptability to local environment and out of a total of hundred (100) accessions, only 20% were found suitable for recommendation to growers in terms of fruit yield performance. Constant assessment of the accessions for other desirable characters particularly the fruit chemical properties, juice quality and content, and fruit colour are being undertaken.
Various research works have been carried out on sweet orange and tangelo, the most popular species for fresh consumption and which are also easily amenable to fruit juice processing. NIHORT has a collection of various foreign citrus varieties (Table 1) which are being evaluated for their adaptability to local environmental conditions. Those found suitable have been planted as solid blocks or in progeny orchards, to serve as valuable source of budwood supply base for citrus propagation of budded citrus seedlings. In view of the long life span of the plants are sometimes superimposed on them and they also serve as teaching materials for students, extension agents and citrus nursery farmers.
Table 1. Citrus Germplasm In National Horticultural Research Institute
| | | |
| --- | --- | --- |
| SWEET ORANGE | MANDARINS | GRAPE FRUIT |
| Pineapple | Dancy | Maccarty |
| Parson Brown | Clementine | Ruby-Red |
| Washingon Navel | King | Foster |
| Carter Navel | Algerine Tangerine | Marsh-Seedless |
| Hamlin | Kinnow | Red-mencan |
| Valencia late | Satsuma (Florida) | Royal |
| Lue-gin-go | Ortanique | Davis |
| Agege 1 | Kara | Pink-pumelo |
| Etinan | King (florida) | Silver clustered |
| Meran | Murcott (florida) | Siamese – Pummelo |
| Bende | Tunis | Shaddock |
| Umudike | Sun-shine | Duncan |
| Campbell-valencia | Ponkon | Red-blush |
| Jaffa | Cleopatra (florida) | Thompson |
| Mid-sweet | TOTAL 14 | TOTAL = 14 |
| Queen |   |   |
| Pope | TANGELO | LEMON |
| Honiossa | Nova | Eureka |
| Ruby-Blood | Osceola | Meyer |
| Pera | Sampson | Lisbon |
| St. Michael | Nocatee | Ponderosa |
| Shamuti | Sexton | Bears |
| Majorca | Lee | Harvey |
| Sweet Seville | Orlando | Billa-franca |
| Boonis-Early-Or | Minneola | Rough-lemon |
| Madam Vinous-Or | Page | TOTAL = 8 |
| Koethen-sweet | Robinson |   |
| Ridge pineapple | Pearl | LIME |
| Blood orange | Seminole | Key lime |
| Natal | Umatilla | Lime |
| TOTAL = 30 | Webber | Rangpur lime |
|   | TOTAL = 14 | Sweet-lime |
| SOUR ORANGE |   | Narrow leaf sour orange |
| Thorn-less-key lime |   | Tohiti lime |
| Savage S. Orange |   | Bitter-sweet |
| Persian Lime |   | TOTAL = 10 |
| Smooth flat Seville | TANGOR | Sour orange (PAkistan) |
| Uma-rio | Temple | PUNCIRUS TRIFILIATA |
| Sour Orange | TOTAL = 1 | Attoni |
| Uma-Ealeo |   | Trifoliate Orange |
| Flat-seville |   | TOTAL = 8 |
| Sylhet lime |   | TOTAL = 1 |
Citrus nursery techniques
Improved nursery techniques were developed in order to ensure rapid production of high quality budded seedlings for distribution to farmers. In this regard a package of interrelated nursery activities developed through multidisciplinary research approach which include processing and selection of suitable rootstock seeds, identification of appropriate time of planting, type and rate of fertilizer application, weed control, irrigation, disease pest control, etc. These led to considerable reduction in the time for budded seedling production from previous 24 month period to 12 months. Investigation shows that for optimum bud take in the nursery budding of rootstock seedlings should be undertaken as from February to March but adequate irrigation facilities should be provided.
Budded seedling production and distribution
The institute does not only carry out research on citrus but also produces budded citrus seedlings for sale to farmers. During the last 10 years (1990- 2000) over 1-2 million budded seedling and budwood have been distributed to farmers. The institute is also involved in training citrus farmers through the states ADPs on improved nursery techniques and orchard management. The farmers were assisted with rootstock seeds, rootstock seedlings and budwood. In some cases, budded seedlings were planted on farmers plot for them to compare with what they already had on their field.